To facilitate the work but without detracting from the quality is something that good carpenters look for, and that is precisely why they prefer the original Big Foot Tools. Our parts are made of magnesium which makes them lighter, since magnesium is 34% lighter than aluminum, and in that, we are also innovative since we were the first company to offer a saw with the protections made in magnesium.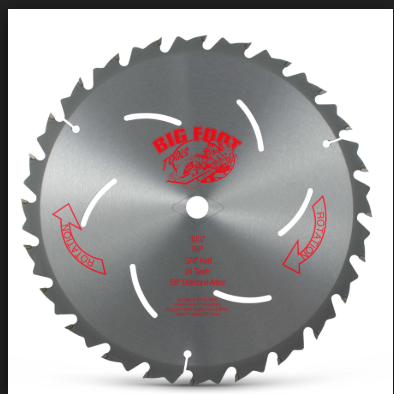 At Big Foot Tools we are not an average tool manufacturing company, neither is the man who started it and neither is those who prefer our cutting-edge tools.
We offer durable, unique, strong, lightweight tools at affordable prices and that makes us proud. We are constantly searching for ways to make better tools with more efficient, stable, durable and safe designs in any field.
As in Big Foot Tools we started in the carpentry industry we know that none of our clients would like to take low quality tools to their workplaces, just as we would not do it, which is why we strive to manufacture tools for excellent quality such as the Big Foot 75 ° Degree Head Cutter, a multi-purpose tool that can be used to cut lumber, laminates, fence posts, large structural panels.
One of the indispensable tools for carpenters who perform both custom and production pick-up work is the Big Foot peashooter hammer with which you can access narrow spaces that cannot be reached with a hammer to pull the head of the nails or very high that is not reached without using a ladder. So using a peashooter nailer will save you work and also time by not having to look for a ladder.
Look for how to handle peashooter nail driver in our website http://bigfootsaws.com/ where you will not only find how to make a peashooter but also the use of each of our Big Foot tools.